Happy Friday, everybody! We'd like to take a look at progression in the game by going through equipment and abilities that a character might have as the story progresses. Today we'll be showing off the character progression of someone who likes to get into the fray while still keeping a healthy distance between themselves and opponents. Starting from the beginning of the game:
The Halberd is a 2-handed reach weapon. Reach allows you to make melee attacks from 1 space away. Hammer Helm is good with the Halberd, as it lets you re-roll your attack dice, and gives you +1 damage. The Ancient Full Plate gives you some protection for when you need to get up-close and personal. The MF Fortitude rounds out the build by allowing you to get a free Action Points. As you get into the next tier of equipment and abilities, your build may look like this:
The Scimitar Swallow still gives you reach, and gives you better combat dice. It also allows you to flip the card to make a free attach at Reach 3, as well as adding Armor Penetration. The Barbed Plate allows you to do damage to enemies who hit you. The Gene Tweak gives you a chance to avoid damage completely, and the Shoes of Jordan let you make a free dodge. Follow Up lets you make more attacks for fewer AP. This build gives you a lot of safety, with reach keeping you at a distance, and your other equipment reducing the damage you take. For the Uncommon tier, you could have something like this:
We continue choosing Reach weapons with Schrodinger's Scythe, which comes with the added benefit of condemning enemies. It also adds the Black die to every attack. The downside is that it is a heavy weapon, and gives -2 to your movement. To offset that, we have the Hastened Core, which adds +2 to your movement. Hater's Plate allows you to draw enemy attacks away from more vulnerable party members, and the Necklace of Immortality might save you from death. As for the new ability, Anatomical Knowledge lets you spend burst symbols to greatly increase your damage.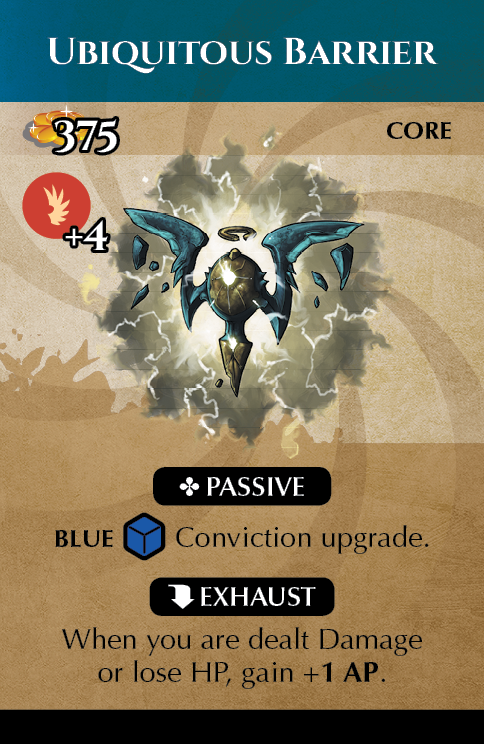 The Gae Bolga is excellent for bypassing armor. You get +2 HP from the Etherium Couture, and the Angel Symbols and Ubiquitous Barrier give you solid spell defense. Master of the Vessel lets you add burst tokens every turn, which pairs really well with Anatomical Knowledge! You may not get a full load-out of Rare gear by the end of the game, but we wanted to show off some of the highest levels of power in the game.
I hope you enjoyed it. We'll be back next week with another build. Have a good weekend!